Description
The all new RV skylight insulator by Energy Wise is finally here!
Are you sick of loosing your RV's hot/cold air? Spending too much on your energy bill? 
You spoke, we listened! Your RV skylight is just like having a gaping whole on the top of your camper, as it likely has very poor insulation qualities. Our brand new RV skylight insulator is the first of it's kind, it will fit snug inside your 14″ x 22″ skylight inner dome & instantly stop heat/light transfer from affecting your trailer.
Featuring a reflective surface that reflects 97% of radiant heat & a full 2.75 inch of insulating foam, our RV skylight insulator is designed to keep your camper cooler in summer & warmer in the winter whilst being extremely easy to insert & remove any time you like. It's durability will save money on your RV energy spend for years to come! It's an absolute must have to add to your list of RV accessories!
RV skylight Insulator FAQs 
MY RV IS INSULATED, WHY WOULD I NEED MORE INSULATION?
There are a number ways unwanted thermal transfer can occur, the one that seems to have the most effect on a RV is the large skylight, commonly found in shower areas. This area is not insulated like your floors, walls & ceilings are because of the very nature of a skylight…to let light in!
SO WHY DO I NEED AN RV SKYLIGHT INSULATOR?
Air naturally flows from a warm area to a cold one. During the winter months, warm air inside your RV tries to escape to the cooler air outside, & during the summer months, warm air outside tries to find the cooler air that's inside your RV. This results in very uncomfortable temperatures, vast amounts of energy loss & huge overspending on your heating & cooling bills. Just by installing one of our RV skylight insulators, you will greatly minimise the effects of unwanted thermal transfer & save yourself money every month, it basically pays for itself!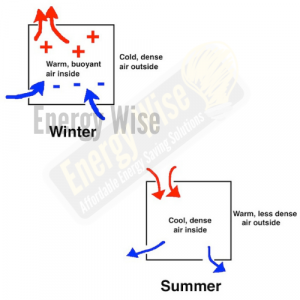 OK, SO I KNOW I'M WASTING ENERGY, BUT IS THE INVESTMENT WORTH IT?
Heating & cooling costs account for up to 50-70 percent of the energy used in the average living space! This means that losing your campers hot or cold air makes for a huge waste of money. Taking steps to prevent this loss is very important, especially in a recreational vehicle, as you will want to preserve your spending for more important things when you are out in the wilds.   
"The "fuzzy" sides really hold it in place. Before inserting it, I check the temperature with a quick surface scan temperature gauge and got a reading of 121 degrees Fahrenheit just below the skylight. The outside temperature was 95. The rest of the RV was reading 104. After a few hours I checked again – outside was then 93, the rest of the RV was 102 and the shower skylight area was reading 108 – a VERY significant drop! Also the room was not blinding me – good all the way around."
– PAUL / RV skylight insulator
INSTALLATION:
Just slot the insulator into place! As an extra precaution, we have included 8x adhesive 'hook & loop' pads for use in case your skylight doesn't hold the insulator in-place naturally. You can place the pads wherever you see fit, just make sure the pads on the cushion match up with the ones on your skylight for a smooth grip. Once installed, please be careful when removing the insulator to not pull the adhesive pads off with it. 
*Skylight not included
*Skylight must be 2.75 inches or more in depth for our insulator to fit without any fastening.
Still Need more info? Check out our FAQ's